Ready or not, the holidays are quickly approaching.
'Tis the season of family, cozy cups of warm goodness, giving… and stressful, rushed holiday shopping, #amiright?!
The good news is, it doesn't have to be that way!
As you are probably well aware, the day after Thanksgiving is called Black Friday and is widely known as the busiest shopping day of the year. What you may not be aware of, however, is that the day following Black Friday is called Small Business Saturday.
Small Business Saturday was founded by American Express in 2010 as a way to give attention to small brick-and-mortar stores between the busyness of Black Friday and Cyber Monday, and it has only grown since then!
As a small business owner (you can check out my shop here!), I am obviously a HUGE fan of Small Business Saturday! And I don't just mean that I'm a fan of people shopping my items; I mean I try to do the majority of my own holiday shopping from small businesses, too, especially handmade businesses.
Here are 5 reasons why you should try to shop small this holiday season, too!
Avoid Black Friday!
I know many, many people who stay safely in their homes on Black Friday, and for good reason! I mean, the fact that this is even a website is highly alarming.
Black Friday comes with a lot of tantalizing offers (if you can catch the deals before they're gone)… and also a lot of disappointments.
One of my husband's favorite stories to tell about my late grandfather (Pap) happened on a Black Friday. Pap had seen an ad that Walmart was selling 40-inch TVs for a killer deal beginning at 7am, so he hopped in his Jeep and got to Walmart right at 7am. Shockingly (to no one who has ever shopped on Black Friday), they were sold out by the time he got there. He was just completely dumbfounded and couldn't believe it!
"The sale started at 7! Why were they out of TVs by 7?!"
Because Black Friday, that's why. 😉
But, small brick-and-mortar stores have a tendency to be much calmer and more well-laid-out than traditional big-box stores. You can also get a much more personalized experience in many small businesses. (More on that in a minute!) Many people who work in these small shops have a personal stock in the company- it's owned by a family member, perhaps, or they work there because they genuinely love and care about the products. These people want to help you find the perfect gifts for your loved ones; they're not just there to make a buck.
A More Personalized Experience
As mentioned above, many small shops are able to offer their customers a much more personalized experience than chain stores. This takes a lot of stress out of holiday shopping!
For example, one of my favorite small businesses in Columbus is an adorable little shop called Helen Winnemore's. I love going in there and looking through all of the treasures! They have jewelry (hidden away in drawers that you are encouraged to open, like a treasure hunt!), greeting cards, accessories, Christmas ornaments, home decor, and a really fun upstairs area where there are toys.
It's always an adventure when we stop by.
But, the thing that most impressed me about the store the first time we visited was that Thomas and I were greeted upon entering the shop and offered a cup of hot coffee. It was so nice to come in off the cold street and sip something warm and delicious (and free) while discovering all the goodies this magical place has to offer. You won't get that kind of experience at Target!
Improved Customer Service
As an introvert with generalized and social anxiety, I loathe speaking to employees at stores and avoid it at all costs. I'd rather walk around looking for something for 4 hours than bother* an employee by asking for help.
*yes, I know that's what many of them are there for
But, when I visit a small business, I know that I'll more than likely experience excellent customer service without even trying. Last time Thomas and I visited Helen Winnemore's (the store I mentioned above), one of the workers saw me taking a long time to look at the selection of rings and asked me if I needed help.
The thing was, I really, really wanted one, but my skin is so sensitive (I am highly allergic to nickel) that I always hesitate to buy any jewelry for fear that it'll make my skin blister.
The employee listened to my worries, got on her computer, and came back a few minutes later to tell me that the particular rings I was looking at were not made with anything that I said I was sensitive to. She also told me, however, that if I bought it and it made me break out, I could bring it back for a full refund. It made me feel so much better about my purchase (which, by the way, didn't bother my skin at all)!
On a personal level, I know that when a customer contacts Rebecca Fletcher Designs with a question or a problem, the person answering them is… me!
It's always me.
And, unlike many chain store employees (especially around the holidays), I am highly motivated to provide prompt and excellent customer service. If your shirt arrived with a hole, I'll make sure you get a new one ASAP. If you have a question about sizing or colors, I'll be the one answering it. If you need something customized, I'll be the one responding to your inquiry. You won't be passed around from person to person, from department to department. I'll handle things on the back end; you just keep being an amazing customer and enjoying your life.
You're Supporting a Real Person
(or persons, or family, etc.)
Have you ever seen this sentiment?
Well, I'm here to tell ya… this may be everywhere come the holiday season, but it is one. hundred. percent. accurate.
When I hear the Etsy "cha-ching" sound on my phone, I genuinely get giddy. It's not about the money, either. (News flash: I profit between $4-6 per shirt I sell. It's really not about the money.)
See, even though I don't physically touch my items before they are delivered to my customers (as they are fulfilled and shipped from my printing partner shop), I can tell you that I pour my heart and soul into each design.
I make drafts, go over them, totally scrap and restart them, and then do it all over again until I'm satisfied with the results. Some designs take a couple of hours, some take several days or even longer!
So, when I hear that "cha-ching,", what it means to me is that someone loved something that *I* created enough to spend their own hard-earned money on it. Even with 350+ sales under my belt, that's still so completely crazy to me! I don't think it'll ever get old.
When I meet handmade vendors at craft shows or other pop-up events, I can tell how proud they are of their creations and how excited they get when people "ooh" and "ahh" over them. And when I make a purchase, whether it be a $5 purchase or a $100 one, the response is always the same: total and complete gratitude. It's amazing.
A Ripple Effect
This is one that I don't think I've seen mentioned anywhere else, but it's important for me to mention it!
When you buy from a small business, you allow that small business owner to purchase from other small businesses. That, in turn, allows that owner to purchase from other small businesses and… well, I'm sure you can see the ripple effect I'm talking about.
When someone buys from my Etsy shop, I take that money and reinvest it in my business. I use the profit to buy more mockups and digital frames. I buy digital printbrushes that I use to make my prints, along with other design elements like watercolor splotches or images (like the cactus in this design).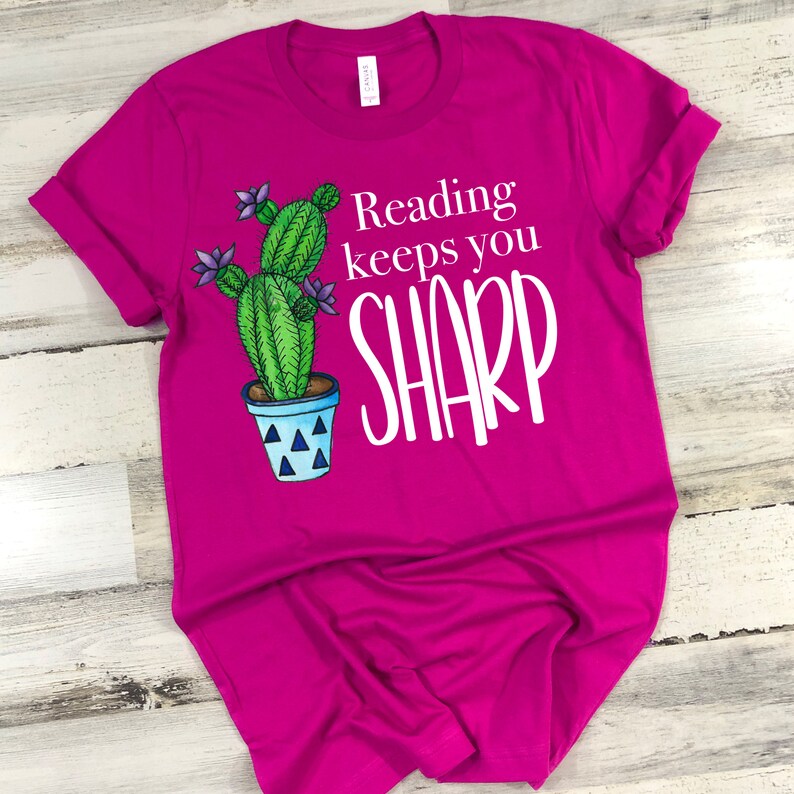 All of these things are bought from Etsy or other digital creators that I respect and admire.
Thomas and I aren't exactly swimming in cash right now, especially with a new baby on the way, but about 98% of my profits get turned right back around and poured back into my business. (The other 2% is probably spent on coffee, to be honest).
But Wait, There's More!
I don't just want to leave you with 5 reasons why you should choose to shop small; I want to over-deliver! 😉 So I asked my Instagram followers and Facebook page fans to give me reasons why they choose to support small businesses. Here are a few of their answers! If you weren't convinced before, hopefully this will push you over the edge (in a good way).
It brings so much happiness to help families and friends! -Jaimie @jaimieeewoniak
It keeps so many parents home with their kids. It feels so much better to be helping your friends than just Walmart! -Tabitha @_mommy_doodles_
I am also a small biz and I love supporting other people and their shops! -Amy @amyreaderartist
I like shopping small for unique items. They aren't commercial like the big stores where you see the same items every where. -Donna B.
If you have more to add, please let me know!
Happy holiday shopping!