When planning an upcoming Disney World vacation, one of the first big decisions your family will need to make is whether to stay on Disney property or rent an offsite hotel or Airbnb. Often, the biggest reason that families choose to stay offsite is because of the amount of money that can be saved… but is it really worth it?
There are so many perks when you stay on property, and I want to be sure to outline what I think are the most important ones! You might notice that most of them have a central theme which, conveniently, is…
Convenience
In my opinion, the biggest perk of staying on property is the sheer convenience of it… ALL of it.
Even before your trip begins, Disney will send you a welcome package with your Magic Bands (more on those in a minute!) and luggage tags for your checked baggage (if you're flying).
Speaking of flying, one of my favorite things about staying on property is the Magical Express! The Magical Express is Disney's complimentary ground transportation from Orlando International Airport to your Disney resort. There's no need to rent a car, just follow the signs throughout the airport (it's so easy, even I could do it!) and you'll find yourself there.
Oh, and those luggage tags? If you put them on your checked baggage, Disney employees will pick up your bags for you, bring it to your resort, and put it in your room for you. WHAT!
You can literally get to your resort, check in (if you haven't already done it on the app), and then head right to the parks, knowing that your bags will be ready for you when you get back later.
If you didn't check any baggage (or if you drove in), you can still leave your carry-on luggage at bell services. When I went to Disney World in April, my room wasn't ready when I got there (because, well, it was 9am) so I left my bag with bell services and headed to Magic Kingdom. When I got back that night, I was so exhausted and so happy that my bag magically appeared in my room so I could take a quick shower and go to bed!
Oh! And, at the end of your trip, Disney will check you in for your flight and you can check your baggage right there at your resort and transport you back to the airport. It's the best.
And, of course, the convenience doesn't stop there! From booking dining reservations more than 6 months in advance, to free purchase delivery to your resort, to quick access to your resort (and, more importantly, the pool)… the convenience is unmatched! Keep reading to find out more!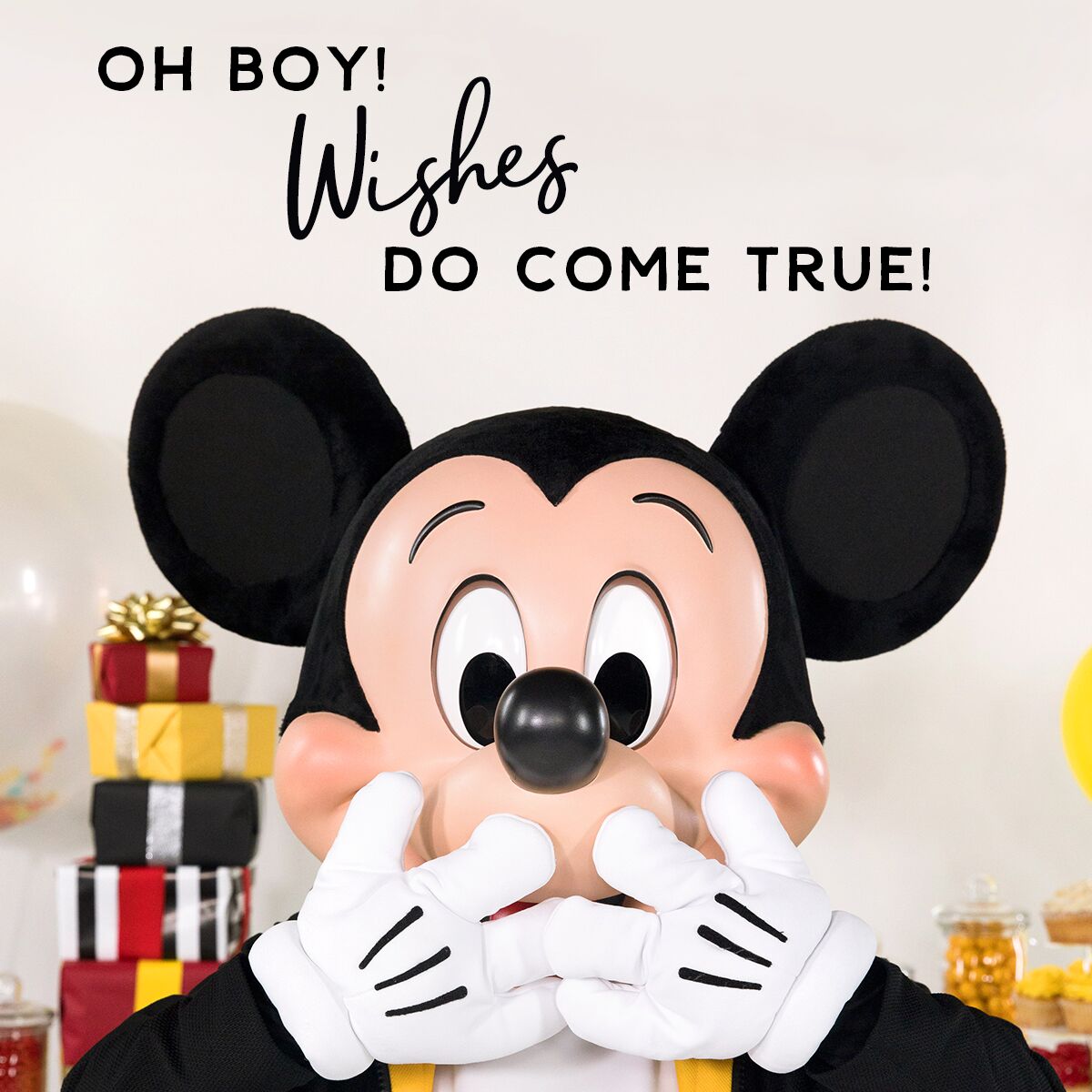 Complimentary Magic Bands
Ahh, Magic Bands. These little guys are all the rage in Disney World right now, and there's no wonder why! Magic Bands are your Disney resort key, your park ticket, your Dining Plan meal and snack ticket, your FastPass+… and so much more!
These little beauties are basically the key to your Disney World trip.
And, sure, people who are staying off-property can still get Magic Bands… for a price. Tickets and FP+ can also be linked to them, but it's just not quite the same.
Also, here's a fun story: when Disney first rolled out Magic Bands, they were only for people who were staying on-property. When they began offering them for sale for off-property guests, Thomas and I were actually in Disney World, staying at Shades of Green (which is technically on Disney property but isn't considered an on-property resort) and we decided to buy them first thing in the morning (without knowing that it would be the very first day they were offering them*).
According to the cast member we checked out from, we were the first people to ever buy Magic Bands at Hollywood Studios! It's a weird flex, I know, but I'm pretty proud of it. 😉
*Yes, I'm embarrassed by my own lack of planning and knowledge back then. Cut me some slack; I'm making up for it now!
Advanced Planning for FastPass+
If you hate waiting in lines as much as I do, you know that FP+ is your lifeline during your Disney trip! If you don't know about FastPass, it's a system that allows you to reserve a space in line for a specific ride, giving you a timeframe to return to that ride and wait in a shorter line for quicker access.
You can reserve up to 3 FP+ per day for your trip in advance, and you can get more (one at a time) once you've used up your first three.
Now, everybody at Disney World has access to the FP+ system. Everybody can even book their selections in advance… but when you stay on property, you get to book your FP+ selections 60 days in advance, whereas people staying off-property have to wait until 30 days before their trip to book their FP+.
Additionally, if you're staying on property, you can book your FP+ selections for your entire trip once you're 60 days out. So, if you're staying for 7 days, you can book FP+ reservations through the last day of your trip, even though that day is 67 days away.
If you're staying off-property, you can only book your advance selections one day at a time. So, if your trip is 30 days away, you can book your selections for the first day of your trip… but you'll have to get up early again tomorrow to make the reservations for the second day, and then again the next day.
So, what does all of that mean? Simply put it means that you'll have access to more and better FP+ options if you're staying on-property! Disney does, of course, save some FP+ selections for guests staying off-property, but it's much more likely that you'll score hard-to-get FastPasses if you're booking them 60 days out instead of 30 days out.
Dining Accommodations
There are 2 different facets of Disney dining that I want to talk about, so I've split them into 2 different sections: advance dining reservations and the Disney dining plan.
Advanced Dining Reservations
Along the same lines as the FP+ reservation system, all Disney guests are able to make Advanced Dining Reservations (ADRs) in advance (180 days, to be exact); however, Disney resort guests can book ADRs for their entire trip once the 180 day mark is reached, meaning that (to use the same example as above) they can book an ADR for the 6th day of their trip, even though that day is 186 days away.
Guests who are staying off-property must book ADRs 180 days in advance of each day of their trip, so (again) they can book their ADRs for the first day of their trip 180 days out, but must call back or get on the app again the next day to book ADRs for the second day, and again the next day.
So yep, you guessed it, staying on-property will give you a better chance of getting the most coveted ADRs (like the 8:05AM at Cinderella's Royal Table, which would give you the opportunity to take a castle picture with no crowds)!
Disney Dining Plan
Guests of Disney resorts also have the option to pay for all of their meals in advance with the Disney Dining Plan. There are several options for the dining plan:
Quick Service Dining Plan: 2 quick service meals (entree and beverage) and 2 snacks per guest per night of your stay
Disney Dining Plan: 1 quick service meal, 1 table service meal (entree, drink, and dessert for lunch or dinner) and 2 snacks per guest per night of your stay
Deluxe Dining Plan: 3 meals (table service or quick service) and 2 snacks per guest per night of your stay
All dining plans come with a refillable mug.
While the dining plan may or may not save you money (depending on how often and how much your family eats), many families love the convenience of having their meals paid for before their trip begins. The Disney Dining Plan is only available to guests staying on Disney property.
Delivery to your Resort
In my opinion, this is one of the coolest things that Disney offers! Have you ever wanted to purchase something in the parks but not wanted to lug it around with you all day?
Maybe you've been eyeballing a beautiful sweatshirt to wear during the colder months… but it's currently July and you're already sweating bullets just carrying your fanny pack and water bottle!
Or maybe your little one wants a giant studded Pua (I can't blame them!) but you know it'll just get in the way and may be stolen out of your stroller while you wait in a ride.
Maybe you bought 5 new mugs for Christmas gifts and can't imagine shoving them in your backpack and taking them on Space Mountain with you.
Enter: Disney merchandise delivery and package pick-up!
If you're staying on-property, you will have the option to have your purchases sent to your resort for pickup the following day. Most package pick-up is within the resort gift shop, but you can ask at the lobby if you're unsure.
The only downside is, you should only use this option if you aren't checking out within the next 2 days. Typically the packages arrive the day after you purchase them, but occasionally it'll take an extra day and you don't want to risk missing out on a purchase because you're checking out!
If you're shopping the day before checkout, you also have the option to have your purchases sent to the front (or back) of the park for pickup at the end of the day. This option is also available to people who are staying off-property… just don't forget to pick up your packages at the end of the day!
Extra Magic Hours
Arguably one of the biggest draws of staying on Disney property is the Extra Magic Hours option! Extra Magic Hours (EMH) allow Disney resort guests extra time in the parks, either before the park opens to the public or after it closes for the day.
Extra Magic Hours change daily and can be affected by the season. Sometimes there are only morning EMH and sometimes there are only evening EMH. You can check this page for more information!
Extra Magic Hours allow you to wait in shorter lines for select attractions and can also give you a chance to knock some of the more popular rides out of the way (without a FastPass) before the crowds arrive! (I'm lookin' at you, Peter Pan's Flight!)
Taking advantage of EMH also allows you to take a break midday without feeling like you're missing out on any park time! Oh, and speaking of which…
Quick Trips Back to the Resort
Let's face the facts here: Disney World is one of the coolest places for a vacation… but it's EXHAUSTING. (That's right- caps lock and italicized. It's that bad.)
Little ones may not be able to handle early mornings and late nights, especially when you add in all of the heat, noises, crowds, and excitement. Adults, too! I'm not ashamed to admit that Thomas and I often head back to our resort for a quick afternoon nap and change of clothes midday before heading back to the parks for the evening.
Staying on Disney property makes it so easy to jump on a bus for a quick ride back to the resort so we can be refreshed and rejuvenated to tackle the parks in the evening. You might want to head back for a nap, or a splash in the pool, or just to take a break from the heat and watch some Disney TV!
Stay in the Disney Bubble
The Disney Bubble can best be described as a separation from the outside world when visiting the parks. It's a complete immersion of the Disney experience, no matter where you look!
When you stay on-property, you have the opportunity to stay within the Disney bubble for your entire vacation. Nothing else can quite reach you: the stress of work, looming deadlines, and upcoming bills just don't seem to be as bad when you're immersed in the Disney bubble. It feels so good.
When you stay on property, everywhere you go will have that little touch of Disney magic, whether it's tangible (like the larger-than-life statues of Disney characters at All-Star Movies) or not (like the amazing customer service of the resort front desks).
It's hard to describe, but when you know, you know. And it's just the absolute best! The Disney Bubble is one of my favorite things about staying on-property and is the main reason I can't ever imagine myself staying elsewhere.
So, there you have it! Did I miss any of the big ones? Does your family stay on-property or off?