It's no secret that Walt Disney World isn't exactly known as a budget-friendly vacation destination. In fact, I've heard tale of some families dropping thousands and thousands of dollars for a Disney trip! With all of the fancy resorts and irresistible add-ons, it's very easy to overspend without even realizing it.
But… some families (like mine!) don't quite have thousands of dollars to drop on a vacation. Does that mean that we can't enjoy a trip to the parks?
Absolutely not!
I've been on more than a dozen trips to Walt Disney World, and at this point, I consider myself somewhat of an expert on visiting on the cheap. I've compiled a list of ways to drastically reduce the cost of your Disney trip to help your family make that once-in-a-lifetime vacation possible… or to help you squeeze in an extra trip when you've got the Disney blues!
(These tips helped me make a 3-day solo trip back in April 2019 for about $800, including airfare! You can read all about that trip here and here.)
So, if you're ready, here are my top ways to save money on a trip to Disney World!
Stay offsite… or don't!
Wait, what?
Let me begin by telling you that it's been years and years since I stayed offsite on a Disney vacation. In fact, I have a vivid memory of staying in a cheap offsite motel with my parents and my sister on a Disney vacation once. My sister and I were on a pull-out bed in the living room area and my parents were in the bedroom… and someone came and pounded on the door (you know… the one 4 feet from us) in the middle of the night and scared the ever-loving daylights out of my sister and me! Turns out that they had the wrong room and were (quite drunkenly) looking for a friend, but that memory is seared in my brain.
The good news is, a lot has changed since then! There are lots of options for places to stay in Orlando for your Disney vacation. In fact, lots of them even have complimentary continental breakfast and free transportation to the parks!
There are also some beautiful Airbnb sites very close to the parks (check out Trip101's tips on the top 12 Airbnb rentals near Disney World!), which would also allow you to make your own food and bring it into the parks! (More on that later.)
Staying offsite can offer you extra space, more beds and amenities, and save you quite a bit of cash… with some caveats.
If you stay offsite, you will almost certainly need to plan more time for travel. Disney busses run between every 20-30 minutes on average, but that time could be different depending on which offsite hotel you choose.
You may also need to rent a car if you fly in and stay offsite, especially if you're staying in an Airbnb with no complimentary transportation to the parks. You can rent cars from Orlando International Airport and, although it's an extra step and an added expense, this can definitely still save you money over staying in a Disney resort. (Edited to add that parking on Disney parks property is $17 a day, so keep that in mind!)
Now, if you're feeling disheartened by the idea of booking an outside hotel or Airbnb and worry you'll be missing out on the fun by leaving Disney property every night… I have some good news!
You can also stay on Disney property fairly inexpensively if you're willing to make some "sacrifices."
The Value Resorts are where you want to look if you're trying to shave money off of your vacation costs. These resorts include All-Star Movies, All-Star Music, All-Star Sports, Art of Animation, and Pop Century. While most of these feature standard room sizes, some areas of All-Star Music and most of Art of Animation feature family suites that can sleep up to 6 +1 baby in a crib. The All-Star resorts tend to be the least expensive of the value resorts.
When my husband and I visit Disney World, we always stay at one of the All-Star Resorts (my favorite is All-Star Movies!) and rely exclusively on the complimentary Disney transportation from the airport to the resort and all around the Disney property.
Staying at the All-Star Resorts is quite an experience because of the overt Disney theming, which is one of the "sacrifices" I mentioned above. When you stay here, you know it's a Disney property.
These resorts lack some of the amenities of the more posh (read: expensive) resorts, such as larger rooms (except the family suites mentioned above), spas, finer dining, and bigger, quieter pools with fancy slides.
Another thing to consider is that when you stay at a value resort, you may be sharing Disney transportation busses with guests from other value resorts. I can't specifically remember which busses were shared, but I do know that All-Star Movies (where I stayed on my solo trip) was the last stop on multiple occasions, making for a longer bus trip than if I were staying in a moderate or deluxe resort.
So, whether you choose to stay offsite or on property, you can see that there are pros and cons to each… but whichever one you choose, you will be sure to save some money off of the cost of your trip!
Pack Your Own Groceries
Remember when I mentioned that staying in an Airbnb would allow you to make your own food to bring into the parks?
Here's a little-known secret that can save you tons of moolah – you can bring your own food into the Disney parks!
Many people assume that Disney, like other theme parks, doesn't allow coolers to be brought in. They figure that Disney wants you to buy their food (which isn't cheap) or leave property to find food elsewhere… and that's just not true.
Disney is more than happy to allow you to bring soft-sided coolers into the parks packed full of sandwiches, string cheese, yogurt, cold drinks… whatever you want to bring!
Disney's official policy regarding coolers is as follows:
Imagine how much money your family could save by even just packing one single meal and eating that instead of opting for quick-service or a table-service meal. It adds up fast!
If you're driving in or renting a car from the airport, there are several grocery stores close to the Disney property where you can pop in to purchase your favorite snack foods, breakfast foods, and sandwich supplies to take back to your Airbnb or resort. (Each resort room has a mini-fridge, even the value ones!)
Now, if you're thinking… This is all well and fine if you're driving in and have a car to pack groceries, but we're flying in, staying on-property, and not renting a car… I have even more good news for ya!
Disney welcomes grocery delivery to your resort!
The grocery delivery service that Thomas and I have used in the past is called Garden Grocer. We shopped for groceries online several weeks before our trip, put in our travel dates and which resort we were staying at… and that was it! They delivered our groceries to Bell Services*, who kept it cold until our room was ready and then delivered it straight to our mini-fridge.
*There is now a small convenience fee to have your groceries delivered to your room; however, you can pick up your groceries from bell services and take them to the room yourself for no additional cost.
WDW Prep School has an amazingly in-depth post about different ways to have groceries and other supplies delivered to you while on your Disney vacation, so you can check that out right here!
Bringing your own food into the parks can be a huge money-saver, as you can clearly see. It can also be a great way to keep kiddie meltdowns at bay when it comes to waiting in long lines or for parades.
Don't miss this bonus tip! It's super important to stay hydrated while you're running from ride to ride or character to character, so don't forget to drink! You can get free ice water from any quick-service food station in any of the parks! Just ask for a cup of ice water (or two, and refill your reusable bottle) and stay hydrated without paying a dime. Florida tap water can sometimes be a little, um, unpleasant, so you may want to consider packing along some flavor enhancers as well!
Smart Packing
This is one of my own personal ways to make sure I'm keeping my Disney budget low!
Begin packing for your trip well in advance, so that you have time to remember all of the silly little things that you might forget… because if you have to buy those silly little things in Disney World, you'll be paying quite a premium on them!
Necessary things like sunscreen, ibuprofen, bandages, moleskin, phone chargers, etc. can all be purchased in the parks if you forget them at home, but they're significantly more expensive than you would find them anywhere else!
It's so important to pack in advance, even if it's only mentally or with a pen-and-paper list, so that you don't forget the bare necessities and blow your budget on them.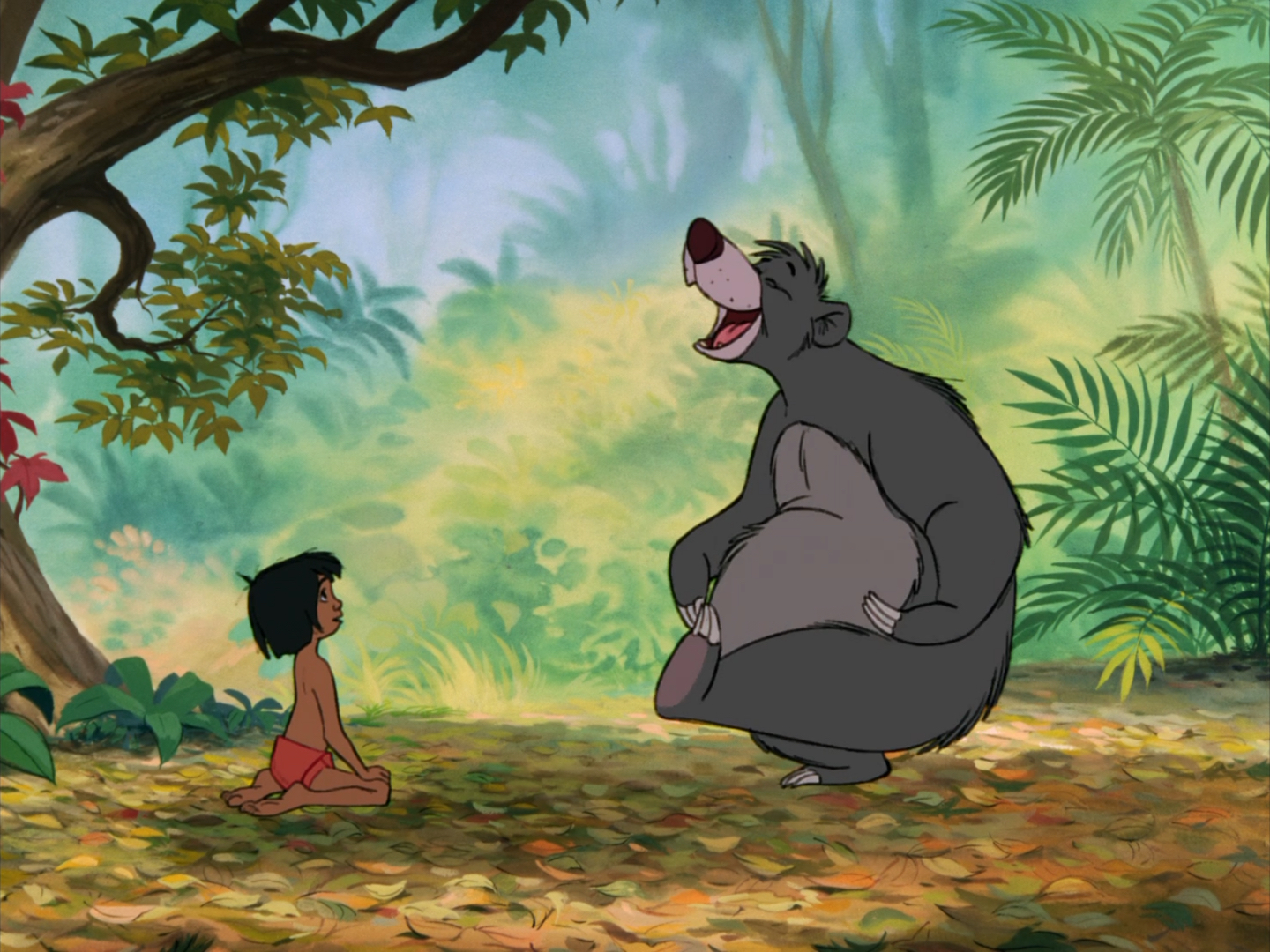 Bring Souvenirs from Home
Disney parenting hack alert!
Here's a fact: Disney souvenirs are expensive. There's just no way around it!
Here's another fact: kids loooove the expensive toys and souvenirs… and they'll want all the things.
One sneaky way to make sure your budget doesn't leave your child feeling left out of the Disney magic is by bring your own souvenirs from home! Little things like glow sticks, bottles of bubbles, and light-up toys can be purchased in advance from dollar stores and easily stowed away in your carry-on.
Larger and more expensive things, like stuffed toys and Disney shirts and costumes, can also be packed in advance and be used as a surprise for your child every single day. (Sign up for emails from the Disney Store to know about sales and clearance items so you can get these items even cheaper!)
Morgan from Exclusive Travel by Morgan suggests buying these gifts ahead of time and having "Mickey" deliver the items every morning. She says, "They won't ask for stuff all day if Mickey's delivering cheap goodies from Amazon or the Disney store [that you've] prepurchased." Can you imagine the look on your child's face when they wake up and realize Mickey left them a fun surprise?
And, speaking of souvenirs…
Take Advantage of Freebies
Did you know that there are some souvenirs that Disney gives away at no extra cost? These are usually small items with little monetary value, but they're great for helping you remember a fun family trip! Here are some of the freebies you can snag:
Park Maps – while this certainly doesn't sound like a super fun souvenir for the kids, being able to retrace your steps through the parks can help you remember a great trip! There are also seasonal park maps that can be fun to collect and remember a special event (like the Epcot Flower and Garden Festival).
Celebration Pins – these fun little things are available at the front desk of your Disney resort and also at the entrance to each park. You can find ones to help celebrate a birthday, honeymoon, anniversary, and first trip. There's also one that simply says, "I'm celebrating!" which could be used for anything at all (or to simply celebrate the fact that you're in Disney World!
Character autographs – this one may take a bit of pre-planning, but you can get characters in the parks to sign objects that you present to them! Disney sells autograph books and special pens, but you could easily bring in a photo mat, hat, pillowcase, or t-shirt for the characters to sign. (They just won't sign anything that is being worn, so if you want them to sign a shirt, make sure you're not wearing it!) Be sure to also bring a Sharpie: preferably one with a click top so they can do it themselves with their big, sometimes furry hands!
Character stickers – here's a fun one that you don't have to work for! Many cast members carry around rolls of stickers to pass out to children, completely free! You just have to ask. (I've also gotten class sets of these stickers to pass out to my students with just a little bit of begging!)
Enchanted Tales with Belle bookmark – if your child participates in the Enchanted Tales with Belle experience, which is a wonderful retelling of the story of Beauty and the Beast, they will receive a beautiful bookmark featuring Belle's autograph! If your child isn't chosen to participate, you can still ask for a bookmark at the end of the show. (I also got a class set of these, although it took a little more begging than the stickers did!)
Photographs – All around the parks, you'll find Disney PhotoPass photographers with their cameras poised and ready to capture moments! They sell photo packages called Memory Maker, which include all PhotoPass photog pictures as well as ride photos and magic shots… but did you know that these PhotoPass photographers will happily take a FREE picture with your own device? Simply hand them your smartphone or camera (be sure it has a wrist attachment or a neck strap!) and they'll take your family's picture for no charge.
Pens – Okay, this is one of my favorite things from Disney World because it's so simple, but I use these pens all. the. time. The pens I get aren't anything fancy; in fact, they're literally white BIC pens that say "Walt Disney World Resorts" on them, and they're what the resort workers have available at the front desk for guests to sign papers. But, if you ask nicely, I've found that cast members are more than happy to slip you a handful.
Pressed Pennies – disclaimer: these are not free! But… they practically are. Pressed penny machines are all over the Disney parks, at the resorts, and even at Disney Springs! A pressed penny costs $.51 to make (some are $1.01), and you get to choose your own design (out of 4 options per machine) and usually grind the gears yourself to press the penny! Here's a pro tip: shine up a handful of pennies and pack them in an M&M Minis container, 2 quarters and a penny, 2 quarters and a penny, 2 quarters and a penny, etc. That way, you'll never have to dig for pennies or quarters and you'll have them ready to go when you find a penny machine! PS- Pinterest has some adorable ideas for displaying pressed pennies! I also found this super cute display that is customizable.)
If you're still not convinced that free souvenirs are the way to go, Best of Orlando has a post outlining some more fun things that are free (and several of them are kid-specific). You can find that post right here.
Plan Park-Free Days
The main appeal of going on a Disney vacation is obviously heading to the parks, but there are so many other things to do on the property that you could easily skip a park day (and save on ticket money!) while still having a total blast!
For example, you could sleep in, eat breakfast at your resort, and then head for the pool for the morning. After a few hours, clean up, grab lunch from the food court, and do some resort hopping to check out the other resorts! (I highly recommend checking out the Animal Kingdom lodge for a view of the animals!) You could finish off your day by strolling the Boardwalk or heading to window shop at Disney Springs using the complimentary bussing and heading to bed early so you can beat the crowd in the morning.
If you're not staying on property, you can absolutely still resort hop and wander around Disney Springs for an entire day without being bored. There are also several mini-golf spots that are fun to visit (though you will have to pay to play).
Skip the Add-Ons
While some add-ons are certainly worth the cost and will make your vacation a little more memorable, I'm here to tell you that you won't be missing out on much if you choose to save some dough by skipping them!
Park Hoppers – a Park Hopper pass will allow you to exit one park and enter another on the same day (like leaving Magic Kingdom and heading to Epcot). If you're taking a short trip and only have 2-3 days to cover everything, a Park Hopper might be worth it… but it you're planning a longer trip or traveling with kids, you may just want to skip it! There is plenty to do at each park to last a whole day, and when you're done with the parks, you can just head back to your hotel and relax or go swimming.
Water Parks & More – a ticket that gives you access to the Disney water parks (Blizzard Beach and Typhoon Lagoon) will also cost extra, and (in my opinion) visiting the water parks is totally unnecessary. I mean… water parks are cool, but you don't have to go to Disney World to find them. The resort pools are more than enough water fun for most little ones!
Memory Maker – this is the special photo option that I briefly talked about earlier. If you buy Memory Maker, all the photos taken by the Disney PhotoPass photographers and ride photos will be sent right to your MyDisneyExperience app, which is super cool… but, like I mentioned before, the photographers can also take photos of your family on your own device! You can still choose to have them send their photos to your app, though, and you can decide to buy individual photos at a later time. (Pro tip: if you really want to buy Memory Maker, be sure to buy it at least 3 days before your trip! The pre-purchase price is $169 but it's regularly $199.)
Buy Discounted Tickets
Before I get into this – BEWARE OF SCAM TICKETS! Do your research before purchasing any discounted tickets. Don't purchase used tickets with 'leftover days' on them. Don't buy tickets from Craigslist or eBay. Don't buy tickets outside the gates. It's not worth it!
With that said, there are some legitimate ways you can score discounted tickets to help you save even more on your trip!
Undercover Tourist is a company that sells discounted tickets to several different theme parks. While I have never personally used this company, they come highly recommended and boast a savings of up to $85 per person on Disney World tickets. These tickets are FastPass+ enabled and can be added to your My Disney Experience app after purchase.
Some companies offer discounted tickets, as well. AAA customers can enjoy a small discount on tickets, and several large companies reportedly offer their employees discounted tickets as well. If you're not sure, it never hurts to do a quick Google search!
Active and retired members of the US Military can also take advantage of amazing discounts from Walt Disney World (including complimentary Park Hoppers and 50% off of the Memory Maker option)! Their official policy can be found (and tickets can be purchased) right here. Here's a snapshot of what they are currently offering (as of 6/7/19).
Bonus Tips
Well, we've (finally) reached the end of my list… but there are still more tips to be shared! I asked my Instagram followers for some tips on saving money in the parks and this is what they came up with.
Do buffet/character meals midday because it's cheaper than dinners. -Morgan W.
Pay for your trip with Disney gift cards purchased from Target with a RedCard and get 5% off- its the best way to save! -Morgan W.
Pick travel dates off of the cheapest flights when possible. -Morgan W. (This is what I did for my solo trip and paid about $180 round trip!)
Get early morning flights to make the most of the first day. Avoid flying in late at night and spending money on a Disney resort when you didn't get to enjoy the resort/parks that day. -Morgan W. (PS- Morgan is a travel agent who helps people book their own Disney vacations and she would love to help you at no cost to you! You can find more information here.)
We have used a DVC rental place several times and saved a ton on rooms [but] you have to book way in advance. -Megan
(This one's from me!) Buying shirts at Disney World can be expensive. Order yours in advance from Etsy and save! Check out this amazing shop and I'm sure you'll find something you'll love. 😉
And, well, that's the end! I hope this post has been a great resource for you and that it helps save you a bundle of money on your next Disney trip! If you found the tips helpful, please share it with a friend and on social media.
If you have any other tips you'd like me to add, you can drop them in a comment here or email them to me at rebeccafletcherdesigns@gmail.com. 🙂