Welcome to the detailed post of my recent solo trip to Walt Disney World! I have had so many people ask me to tell them about my trip and, while I love talking about it (and will talk about it for hours, detail by detail, if you want me to!), I figured it would be cool to also have it written down so I can direct people to it. So, if you want a play-by-play of my trip, you're in the right place!

My trip officially started on Monday, April 8. I woke up at 3 AM, got dressed and triple-checked my luggage, put on my Best Day Ever shirt, and we left the house around 3:45 to go to the airport. I have terrible airport anxiety and like to get to the airport several hours early, so this was perfect for my 5:35 AM flight!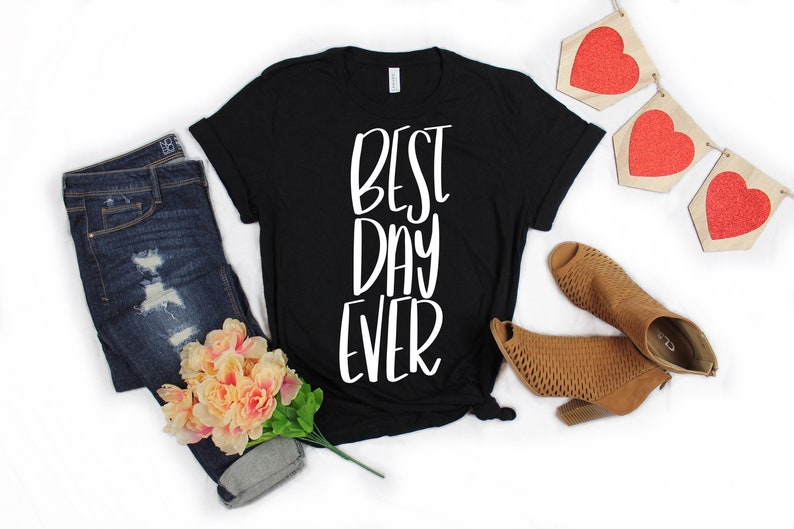 Once I had arrived and gone through security, I sat myself down and tried to doodle on my iPad. I was far too worked up, though, so I just wandered around the terminal in desperate search of coffee.
(Do you know how hard it is to find coffee at 4:30 AM in the airport? No? Well, it's hard.)
Starbucks was closed until 5 and there was already a line 10 people deep, and the only vending machine that had coffee products was out of order. Trust me, I tried about 6 different times. I finally settled on some juice and sat down to wait to board.
Once I was on the plane ("A group" flying Southwest, if you were curious), I made a beeline for the back of the plane and sat in the aisle seat, which is my favorite place to sit. People generally don't like sitting in the back and they really don't like sitting in the back if the aisle isn't empty, so it's usually a surefire way to make sure I get the whole row to myself.
Well, the joke was on me because two men came and asked to sit in my row. To be honest, the one sitting in the middle was quite top-heavy and it made sitting next to him (while wanting to remain untouched) very difficult.
I was sitting very uncomfortably, halfway out into the aisle, for about 15 minutes while the rest of the passengers finished boarding before a flight attendant came to our row and asked if we wanted to spread out, since there were multiple rows with window and aisle seats open.
She mistakenly assumed that the man next to me was my travel partner, which I quickly corrected (as a strong, independent solo traveler ;)), and then offered me an aisle seat about halfway up the plane with an empty middle seat next to it. I happily told my aisle mates goodbye and moved to the aisle with a woman who was very pleasant and slept until we landed.
During the ~2-hour flight, I tried my hardest to get some hand lettering done, but this particular flight was incredibly bumpy, and that made it pretty difficult to get any smooth lines.
I checked to see what free streaming Southwest was offering, and found that they had a bunch of free movies available to view. I was really happy to see A Star is Born as a choice, since I hadn't seen it yet and Thomas hasn't shown much interest in seeing it. I watched about half of the movie before they asked us to stow all belongings to prepare for the landing.
Once we landed, I was the last one off of the plane because, if you remember, I had originally been sitting in the very back and was moved up. Unfortunately, my carry-on suitcase was still in the very back of the plane, and I wasn't even going to try to go against the swarm of people trying to get to the front of the plane! So, once everyone was gone, I was able to retrieve my bag and got off the plane.
Since I was still sans coffee, I hit up McDonald's for a sandwich and coffee, and then I hurried through the airport to Disney's Magical Express! It was quite a hike and took about 20 minutes. Once I got there, I got right onto the bus and we left for the hotel about 20 minutes later.
Disney's All-Star Movies resort was the third and final stop for the bus, and the ride was about 30 minutes total. Once I got to the resort, I bypassed the counter (I had checked in online a few days prior) and headed straight for the bathroom to change from jeans into shorts. I had to rearrange some things in my bag (moving them from my carry-on to my park bag and vice versa), then I dropped off my two big bags and jumped on the bus to the Magic Kingdom!
I arrived at the park at around 9:30AM, just 4 hours after taking off from Columbus! I walked around and took some pictures on Main Street, USA and of the castle before heading to my first FastPass for the Jungle Cruise at 9:50.
Everyone seems to have strong opinions of either love or hatred toward the Jungle Cruise, and I am happy to report that mine is the former. It's one of my favorite attractions! I live for the terrible, corny jokes and hearing all of the guests groan. If I worked at Disney World, I would pick this attraction as one of my top 3 choices.
After I got off the Jungle Cruise, I walked around Fantasyland for awhile and took some pictures. It was so crowded, but being a party of 1 definitely helped me get around easier than most.
Around 11 AM, I got on Peter Pan's Flight, which was my next FastPass. When I got off, I realized that I was pretty weak with hunger and very thirsty, so I went back to Main Street to eat.
I was happily surprised to find that Casey's Corner, the hot dog shop, had a vegan hot dog option! You can get it as a slaw dog but, as someone with the palate of a 5-year-old, I got mine plain and added fries. (Picture is from @vegandisneyworld on Instagram, since I was far too hungry to take a picture before I dove in.) I also got enough water to refill my water bottle and hold me over for awhile.
After I ate, I was still really hot so I went in and out of some shops on Main Street to cool off. I wandered around for awhile and snapped some more pictures of the castle before heading over to ride Pirates of the Caribbean at noon.
As soon as I scanned in to Pirates (and as I walked through to get to the ride), I got onto the My Disney Experience app to find another FastPass.
(If you aren't aware, you can only get 3 FastPasses per day in advance; however, the instant you scan in for your third one, you can get on the app and get another FastPass. It can be for the same park or a different one. As soon as you scan in for that one, you can get on the app and get another one. You can do this indefinitely, as long as there continue to be FastPasses available. You're welcome! ;))
My next FastPass was for the Winnie the Pooh ride and it started immediately after I got off of Pirates. When I scanned in for the Pooh ride, I got a FastPass for It's a Small World. While waiting in line for Small World, I got a FastPass for PhilharMagic, then got another for the Haunted Mansion.
My Haunted Mansion FastPass time didn't start for about an hour, so I went back to Main Street and got a much-needed coffee and a Trenta-sized ice water from Starbucks, and then got a birthday scone from the bakery.
I headed back to the Haunted Mansion and rode it before grabbing a FastPass for Soarin' at Epcot for a few hours later. Then, I left the Magic Kingdom and headed over to Epcot around 1PM.
Once I got to Epcot, I realized that I was famished again and was starting to feel weak. I got a bottle of water before I even got into the park and immediately downed it and headed for the Electric Umbrella, a quick service restaurant right inside the entrance to Epcot.
I got a big cup of ice water and a flatbread pizza and sat down, making sure to eat slowly and drink all of my water. Once I was full, I was still feeling pretty weak so I stayed in the restaurant for about an hour, drinking water and cooling off. (I didn't mind staying there because I knew it was what my body needed to do, and I was on my own schedule.)
Once I felt better and had most of my energy back, I went into the bathroom and changed into my World Showcase Traveler shirt.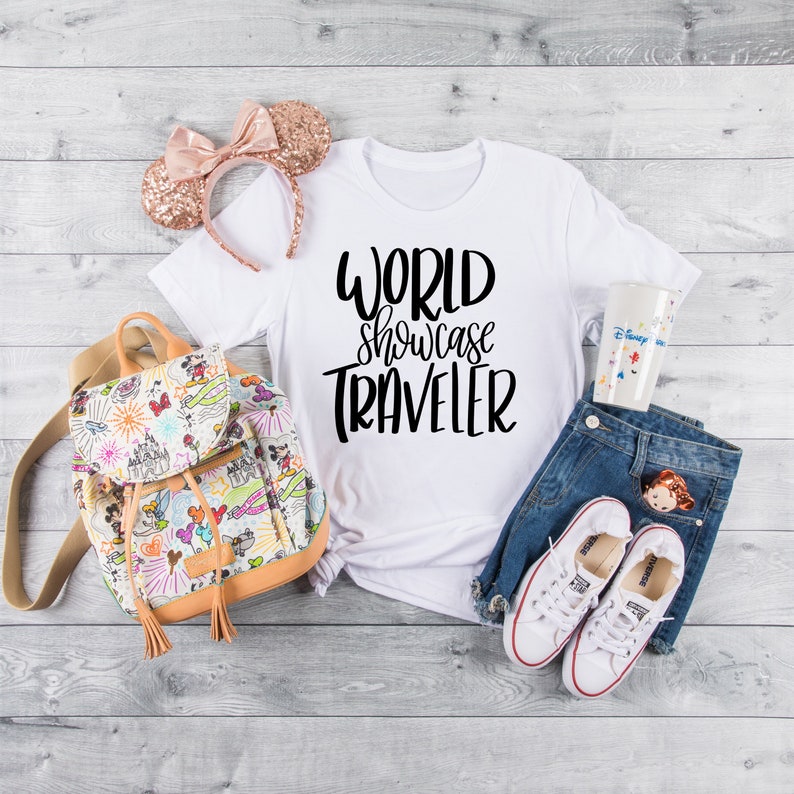 Since I still had a few hours before my Soarin' FastPass (and since I was wearing the shirt), I went around the World Showcase, taking my time and exploring all of the different countries and their shops. World Showcase has traditionally been my least favorite part of Epcot (because I'm an uncultured child), but I actually had a lot of fun this time around! I got some snacks for Thomas from Japan (which, by the way, were absolutely delicious.)
Once I was finished at the World Showcase, I headed over to The Land and took a quick break before my FastPass for Soarin'. I grabbed a container of watermelon and a hazelnut cupcake and took about 20 minutes to eat them, drink water, and look at all of the pictures I had taken so far. (I'm so glad I got there early, because apparently there was a huge rainstorm outside while I sat inside and ate my snacks!)
As soon as I scanned my MagicBand for my Soarin' FastPass, I got onto the app and immediately got another FastPass for Soarin' that would start as soon as I got off the ride (what can I say? It's one of my favorites!).
I got off of Soarin' and hopped right back on. I grabbed a FastPass for The Seas with Nemo and Friends, and then immediately got one for Turtle Talk with Crush (which I didn't need, since the rain seemed to have completely cleared out the crowd).
While I was in Turtle Talk, I got a FastPass for Spaceship Earth, which I planned to do on my way out of the park.
However, at this point, it was around 8:45 PM and I was completely exhausted. (Remember, I had been up since 3 AM!) I decided that I would rather have 20 extra minutes of sleep than spend 20 minutes on a ride that I wasn't terribly excited about, so I exited the park and went back to All-Star Movies.
While I was in the parks, my room had become ready. I had gotten a text message with my room number and the link to a map, so I was able to find my room pretty easily. My luggage had also been delivered to my room while I was out, so everything was ready when I got to the room! I took a quick shower, dried my hair, and collapsed into bed.
That was my first day at Disney World! I hadn't intended on breaking my trip up into multiple posts, but I guess I have a lot to say so I will be adding another post about my second day, which included Hollywood Studios and Magic Kingdom again.
(UPDATE: You can find out all about day 2 HERE.)
See ya real soon! 🙂